Carpet and Floor Care in Lewiston, Maine

If quality floor care is what you need look no further. Our revolutionary Vortex carpet cleaning system is simply the best that money can buy. It employs the latest cutting edge technology that will change the way you think about carpet cleaning.
Your carpets will look cleaner, smell fresher, and feel softer than ever before. We'll rinse your carpets free of dirt, dust, dander and pollen leaving you a safer and healthier pollutant free environment. Call Jackie's Cleaning & Maintenance today. Your family and employees will thank you!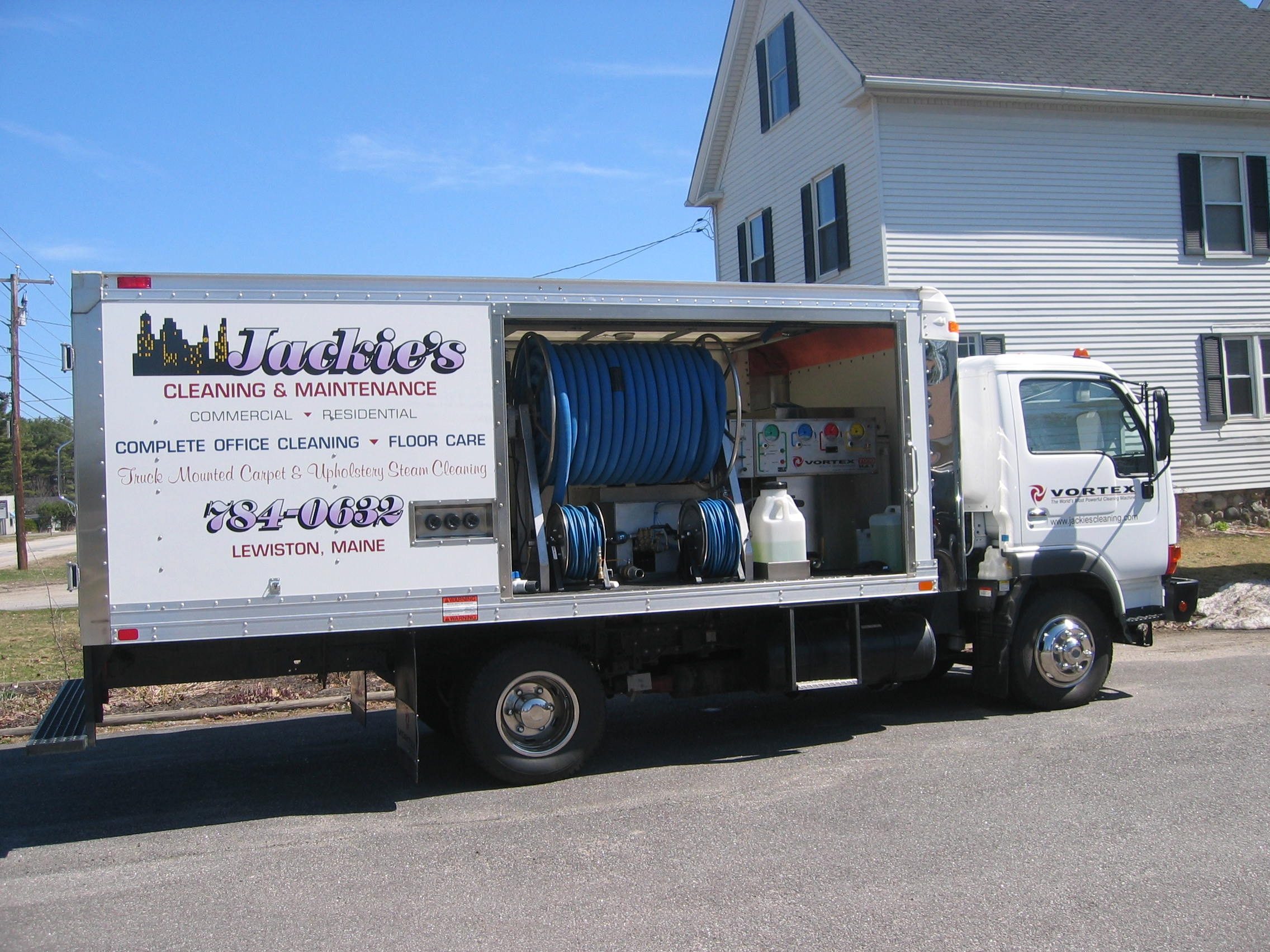 We can also provide:
Upholstery Cleaning
Odor Control & Pet stain removal
Scotchguard Protection
Emergency Water Removal
Orientals & Area Rugs
Complete Hard Floor Care – Stripping, waxing and buffing
Tile & Grout Cleaning
Pressure Washing – Trucks, RVs, Home Siding etc .
Floor Maintenance Programs – Specific to your floor care needs